About Us
Excellent Services is Our Values
Ofisi Prima Consulting was established in Jakarta, specializing in tax and management services for national and international companies.
We are committed to delivering excellent services, providing highly competent professionals to ensure client's satisfaction and confidence. Ofisi Prima Consulting was founded on the ground of professionalism, commitment and trust.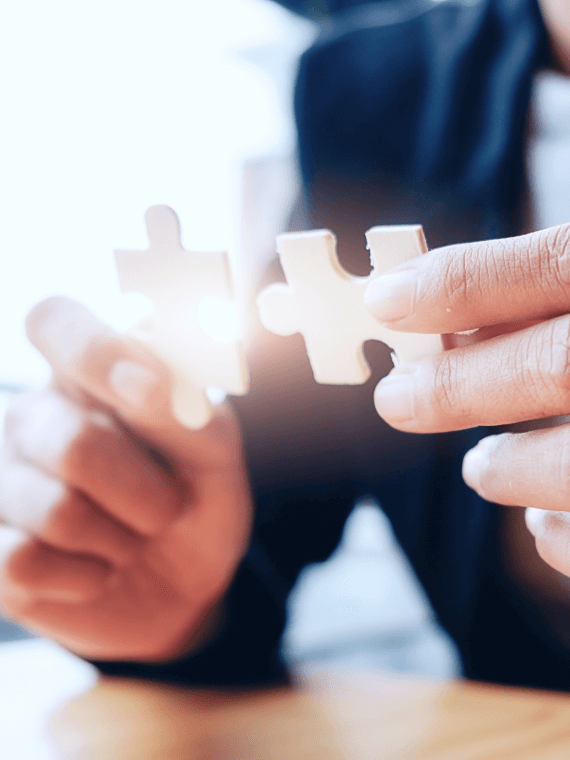 Our Vision
To become the best and most trusted business partner and consultant in taxation and management.

Share and Give Impact
We share our expertise in taxation and management knowledge for the benefit of our client, to give a positive impact on their bussiness, the state and the society in general

Become a Great Leader and an Excellent Assistant
We aim to be the leading tax and management consultancy by delivering the best quality of service
Our Team
Our Experts and Professionals
Dr. EDY GUNAWAN, S.E., S.H., M.Ak., BKP., CLA.
was born in 1967. Edy is highly experienced as an auditor, a tax consultant, tax and professional with more than 24 years of exposure working with multinational and he last worked at Indofood Group.
Edy attained a Bachelor's degree in Accounting, law, and master of accounting, has already graduated doctorate program in Law with Cumlaude predicate. Edy is an active member of the Indonesian Tax Consultant Association (IKPI).
NOVALINA MAGDALENA S.AP., BKP
Nova was born in Bekasi, West Java in 1983. Nova is a tax practitioner and consultant with more than 14 years working experience in various national and foreign companies.
She holds a Bachelor's Degree in Public Administration from STIAMI Academy, Jakarta. Nova is a member of the Indonesia Tax Consultant Association (IKPI).
KHO PETRUS, S.Kom., S.H., M.M., BKP
Petrus was born in Sambas, West Kalimantan, 1973. Petrus is a tax practitioner and consultant with more than 20 years working experience in various national companies, concentrating in Accounting and Finance area.
He holds a Bachelor's degree in Accounting Computerization from Bina Nusantara University and a Master's degree in Financial Management from the Institute of Business and Informatics Indonesia (IBII) with CumLaude. Petrus also has acquired a Bachelor's degree in Law, and is a member of the Indonesian Tax Consultant Association (IKPI).
ESTHER LISTYA NOVANTY, S.E., M.Ak., AP., BKP
Esther was born in Jakarta, in 1986. Esther has 10 years' experience as a tax consultant in handling tax and customs cases.
She holds a Bachelor's degree in accounting from Trisakti University and a Master Degree in Accounting from Trisakti University with achievement. Esther is a member of the Indonesian Tax Consultant Association (IKPI).
YON RIZAL
Yon is a senior professional who has 40 years extensive experience with the full range of Indonesian tax issues, including corporate income tax, Value Added Tax, employees' income tax, related party transactions, cross border transactions, mergers and acquisitions, special tax regimes.
Before joining Ofisi Prima Consulting, Yon was Tax Director of Soho Group, an Indonesian pharmaceutical manufacturing and distribution company for 3 years. Prior to that he worked for 2 big 4 accounting firms for 9 years, and a number of multinational companies in a variety of industries and services including mobile cellular satellite services, manufacturing, oil and gas, infrastructure, bank, insurance, property and plantation. He has extensive experience in those companies. He specializes in performing tax litigation, tax diagnostic reviews with respect to company restructuring, i.e. mergers and acquisitions.
In addition, Yon is a tax policy and regulation specialist, responsible for keeping the Partnership informed of current and impending changes in Indonesia's tax regulations and policies, including offering his interpretation and views on the likely implications. In performing this function and over his career, Yon has established significant contacts and working relationships with multiple Indonesian Government departments, including Tax Authority (DJP), Investment Coordinating Board (BKPM), and Fiscal Policy Office (BKF).
BUDIYANTO MULIOHARDJO, S.E, M.M, BKP
Mr. Muliohardjo had worked for more than 35 years in PT Indofood Sukses Makmur Tbk. with multiple assignments. He had worked for 10 years as a Finance and Accounting Manager in the Noodle Division who oversaw the Factory Accounting Managers in all Indofood's noodle factories nationwide.
He was then promoted as a Group Controller for Non-Noodle Business units that oversaw Division Finance and Accounting Manager from Snack, Baby Food, Food Seasoning, Biscuit, Beverages, and Distribution Divisions.
From 1996 until his retirement in July 2020, he was entrusted to be a General Manager – Tax for Indofood Group with various accomplishments, including:
Company restructuring that covered merger with net-book values and market values, a spin-off with net-book values, business acquisition, and joint venture with an overseas company.
Tax audit, tax objection, tax appeal, and judicial review.
Drafting Annual Income Tax File Reports.
System and Procedure for tax compliance.
Socialization of tax regulations to all subsidiary units of Indofood.
Providing consultations in tax-related areas to all business units.
Mr. Muliohardjo completed his bachelor's degree in management and his master's degree in financial management. He also pursued a doctorate degree in accounting management.
He is a permanent member of the Association of Tax Consultant Indonesia (Ikatan Konsultan Pajak Indonesia) with a license to practice C. He also holds a license to practice as a Tax Consultant from the Directorate General of Taxation as well as an Attorney from Tax Court.